Maïna Utzmann
I love to sing, to perform, and to elevate people's senses into a state of dreaming.
Biography
Maïna undertakes music studies under the wings of famous Soprano Natalie Choquette. In '98 she leaves with her on tour in Holland, Germany, and Belgium.

In 1999, Maïna made her music debut in the film industry, recording the theme song of the TV series "Diva", composed by Guy St-Onge.

Maïna's talent led her to perform with great artists and musicians such as I Musici of Montreal, Corneliu Montano, Meggie Lagacé, Marie-Ève Janvier, Jean-François Breau, Natalie Choquette, Annie Blanchard, Alexandre Poulin, Guy St-Onge, Eric Rock, as well as her dear friend Florence K, with who she produced her first show at the Place des Arts, in 2005.

Maïna is an artist capable of adapting her vocal cords to the Bizet arias as well as to the contemporary rhythms.

Winner of the Superfantastico Italian contest at the Place des Arts in 2006, she wrote original songs, collaborating with Mario Hart, Daniel Lavoie, Sophie Roy, Roger Tabra and many others...

With a passion for children, she recently finished a 2 years and a half Tour around Canada with Natalie Choquette on her educational show "La Diva Malbouffa". Together, they have performed over 200 shows across the province of Quebec, Ontario and the Maritimes.

You can enjoy her very first single "Concerto pour une Voix" on iTunes, produced by Guy St-Onge. According him, she is one of the most beautiful voices of Quebec.
Videos
Maïna Utzmann et Florence K au Banquier

Nessun Dorma (Puccini)

Wildried Pelletier Hall - Place des Arts
Vitrine 2013 des musiques locales métissées

L'Astral Hall

Maïna at "En Direct de l'Univers" TV show
Acting Demo Maïna

Acting demo in French

Show Natalie Choquette & Maïna

Ailes du papillion Foundation
Music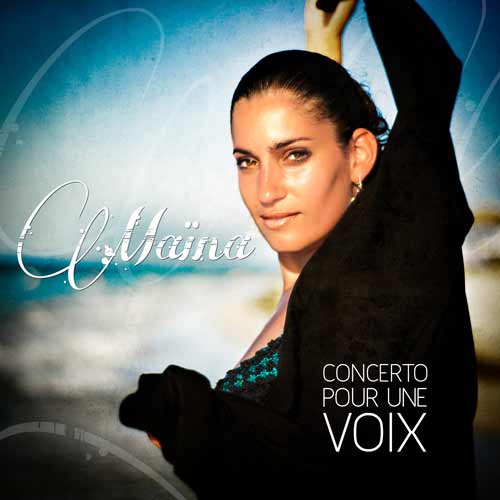 Concerto pour une voix
My first single is available for purchase and download on iTunes, Google Play Music, and Amazon. Produced by Guy St-Onge.